EVENT SERVICES
Wolff/SMG is a specialist in all aspects of event logistics; from planning, preparation and venue selection, to event management, execution, staffing, and entertainment. Events, by nature, are major undertakings that can require hours of careful coordination.
Depend on Wolff/SMG to create a unique and memorable experience for the audience while giving you peace of mind. We handle everything from online and/or on-site ticket sales and registration, to event set up and breakdown. Our staffing services along with entertainment and talent management expertise, as well as our ability to offer superior online services and technical support are the keys to making your event a success.
Event Coordination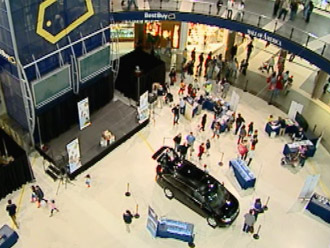 EVENT COORDINATION
Wolff/SMG is a specialist in all aspects of event logistics from planning, preparation and venue selection to event management, execution, staffing and entertainment. Events, by nature, are major undertakings that require sometimes hundreds of hours of careful coordination.
Successful, strategic and creative plans require proven expertise in management and execution of events. Wolff/SMG has decades of hands-on experience in providing event services including venue selection and planning, staffing, operations/execution, budget management, ROI/measurement and more.
Planning
Execution
Logistics
Setup/Tear Down
Operations
Budget Development and Control
Vendor Coordination
And More
Event Staffing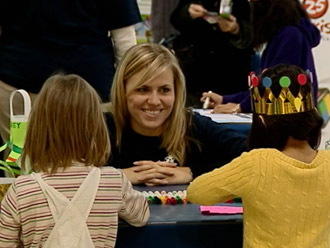 EVENT STAFFING
Wolff/SMG will handle the hiring and staffing needs for your event. From booking talent and character management, to ticket sales and event set up/tear down, all aspects of your event will be professionally staffed and managed.
Wolff/SMG has a nationwide network of resources to assure local people staff events. Where talent is needed for broader scale or national events , our resources assure the right talent is always provided at the approved budget estimate, that all parameters are addressed, schedules are clear, "floor times" are properly managed and that the talent is well oriented.
Depend on Wolff/SMG for staffing that is in-line with your vision, meets parameters and requirements, and far exceeds expectations.
Merchandising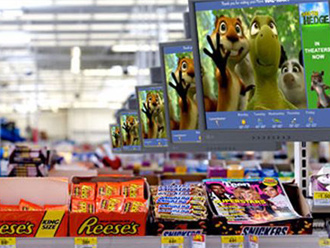 MERCHANDISING
Wolff/SMG provides interaction with your target market at the local level. From shelf-talkers (coupons and flyers on the shelves) to cart posters, banners, demos and tastings, we fulfill in-store merchandising needs that run the gamut.
Our strategies and marketing efforts have proven an outstanding track record not only reaching the appropriate target market, but producing tangible results.
Measuring & Reporting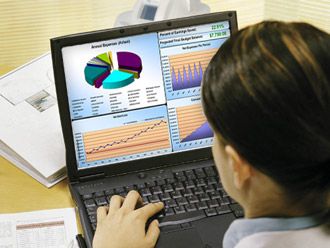 MEASURING & REPORTING
Return on Investment (ROI) is an important element of measuring an event's success, and is a key element in the Wolff/SMG event management process. Wolff/SMG is intensely focused on ensuring the proper management, measurement and reporting of:
Quantitative/qualitative analysis
Custom reporting requirements
Expectations vs. execution
Event assessment/update
Online and offline reporting
ROI Analysis documentation
Documentation/Imaging
Line item budgets
Check-out scans
And More!
Sampling &
Retail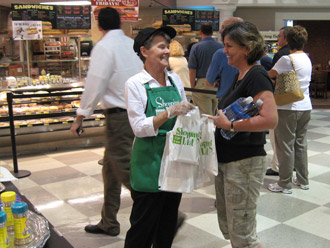 IN-STORE SAMPLING – High visibility, impactful programs.
SAMPLING
The Wolff/SMG sampling team offers extensive management and development expertise that focus on strategic and executional elements in a broad array of venues. With customized programs, on-site staffing, specialized packaging, individual or volume sampling, online initiatives, gift bags and more, the Wolff/SMG sampling program options are endless.
RETAIL PROGRAMS
Wolff/SMG handles all the details of your retail program from site/venue selection to logistics, staffing, training and program measurement. Our clients benefit from one source, one responsibility center, one budget allocation, for all program components.
Whether the arena is a supermarket, pharmacy/drug store, mass merchandiser or specialty retailer, Wolff/SMG can manage your retail program from expectation to event execution and measurement.
Wolff/SMG can manage the entire sampling requirement or compliment other in store activities
Logistics
Sample request processing
Mailing at lowest in the mail investment
Packaging
Presentation
Warehousing