FULFILLMENT SERVICES YOU CAN RELY ON
Wolff can process and fulfill your orders from every lead source, including direct response television (DRTV), and mobile fulfillment!
Nobody executes
fulfillment services
and mailing programs better than Wolff/SMG. Nobody!
Wolff/SMG offers comfort in knowing that your business is secured by the best. We keep each client's best interest at the very core of our service and delivery offerings. Our expansive distribution fulfillment center encompasses thousands of square feet of controlled inventory management space and is fully equipped with a racked warehouse, 24/7 security, the most advanced technology and an experienced, full-time team of materials-handling and
fulfillment support
experts.
The Wolff/SMG team also delivers savings thanks to our postage and mailing expertise, first-class inventory management and tireless attention to detail. Because our services are performed in-house, we have the ability to provide quick turnaround with maximum efficiency.
Wolff gives you fast order processing and efficient fulfillment for maximum customer satisfaction. Contact Wolff to get started today!
Product Fulfillment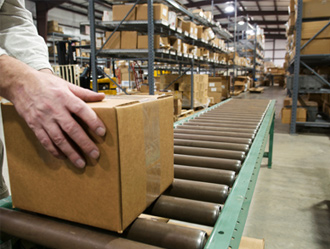 PREMIUM/PRODUCT FULFILLMENT
When it comes to Premium/Product Fulfillment, we handle all services in-house, including warehousing, shipping/tracking information, packaging, logistics and more. We offer flexible volume requirements as well as personalized service. Whether it's a self-mailer or individually packaged items, flats or dimensional pieces, mixed media and more, Wolff/SMG has the ability, know-how and qualified team to "fulfill" your needs.
GIFT BAGS – Never too big. Never too heavy. Always just right!

Wolff/SMG gift bags come out of the box ready for your customers and are made to be handled at the venue by your staff. With customized programs, on-site staffing, specialized packaging, individual or volume sampling, online initiatives, gift bags and more, the Wolff/SMG sampling and gift bag program options are endless.
Logistics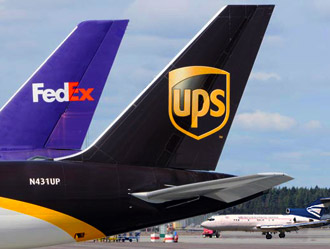 LOGISTICS
Our logistics team works closely with each client to assure that deliveries of products are prompt and cost-effective. The Wolff/SMG dedicated headquarters and operations facility offers an expansive distribution facility, equipped with state-of-the-art tracking management controls technology that ensures reliability and puts you in control. We can track orders from shipment to delivery with in-house technology and validate costs to assure approved budgets are delivered. Our knowledge of promotional communications, U.S. Postal Service regulations and service discounts, packaging, warehousing and distribution services provide superior execution for our clients.
Printing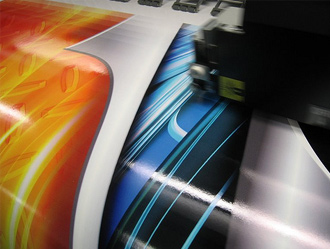 PRINTING – In-House Printing.
We offer on-site critical imaging/black and white/color JIT printing services for all of your marketing and promotional needs. These include multiple print platforms, letters, buck slips, inserts, postcards and more. With personalized execution and on-demand printing processes in place, Wolff/SMG can handle your any of your fulfillment related printing needs.
Inventory & Material Mgmt.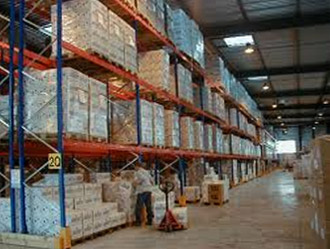 INVENTORY & MATERIAL MANAGEMENT
Wolff/SMG uses best practices in the management of your inventory, with careful recording and monitoring from receipt to final disposition.
Detailed tracking/legacy records
Usage/activity profiles
Accurate on time receiving reports
Daily updated reports
Weekly reports
Materials warehoused in secure/racked environment
Inventory reports provided on client's schedule
Low limit notification reports present sku w/code # and description.
PRODUCT RECALLS & RETURNS
Wolff/SMG provides one centralized, structured repository for all recalled or returned items. We keep full tracking reports on your items from the moment they are received. Product Recall Fulfillment Services Help You By:
Managing your returned or recalled items from the moment they are received along with any follow through actions.
Contacting customers and distributors via telephone to notify them of a recall and next steps to be taken
Sending out replacement parts, direct mail or email recall notifications
Mailing Services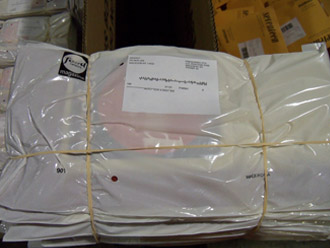 MAILING SERVICES – Saving $1.00 or more on each item mailed adds up fast… 100,000 units… $100,000 in savings makes a big difference in budget!
The Wolff/SMG staff specializes in postal regulations, compliance, mail and postal rate efficiencies. Wolff/SMG is a USPS Business Alliance Partner and is "wired in" to the Postal service to get fast answers and speed items to their destinations, all while saving budget dollars in postage. As one of our clients observed:
"There are a lot of companies that can label an item, but few who know how best to mail it!"
Our award-winning mail services include addressing, insertion, pre-sorting, tracking and much more. Wolff/SMG offers the technology, expertise, relationships and focus you need to help you do more for less. Through our mail consolidation service, we provide an organized system to save you money by combining multiple pieces of mail into a single mail drop-off at a USPS location for delivery downstream. Saving 20 cents here and there can really add up in the long run. With in-house equipment, software, postal acceptance at our dock and service by a variety of major delivery services, your packages, letters and parcels move quickly from inventory to your customers. At Wolff/SMG, we offer:
Multiple loading docks
Domestic and foreign shipping
Online Tracking
Daily reporting/inventory posting
Pre-sort software/NCOA Address Connection Services
Onsite USPS mail entry acceptance



Warehouse & Distribution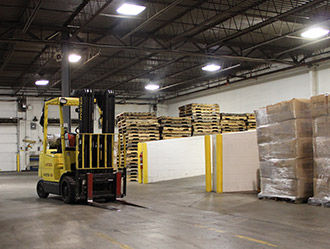 WAREHOUSE & DISTRIBUTION
Wolff/SMG is equipped with the latest technology, software, operating systems and state-of-the-art tracking management controls. The Wolff/SMG expansive distribution facility is staffed with seasoned professionals to provide your company with dependable, automated, large scale warehousing, transportation and logistics services.
The "Pick, Pack and Ship" experts!
Quality inspections
Online order tracking
Expert in all carriers, LTL, Full trailer, delivery services Domestic and International
Accurate postage/address validation systems
Prompt reporting Receipts/Allocations
Consolidation/NDC Drop Ship
Single and multi-product orders
Specialized packaging/testing
On Site shipping terminals