PROMOTION MANAGEMENT
Wolff/SMG understands the importance of providing the right
promotional support services
, the right programs, and the right execution. Wolff/SMG development, loyalty and distribution programs are essential components of brand loyalty initiatives. At Wolff/SMG, we help you maintain strong customer relationships and develop new ones. Support services make programs work! And Wolff/SMG provides proven Marketing and promotional support services. Wolff/SMG blends the right promotional support services with the right program/and the right execution to help clients produce powerful high impact results inline with set objectives.
Online Services
ONLINE SERVICES
Wolff/SMG provides a full range of web services, from basic website design to complete e-commerce solutions. We have created and launched countless successful websites, web portals and "site-lets" for some of the best known magazines and event promotion companies in the country. These sites allow customers to order online, have their credit card transactions cleared and items shipped, all through web-based transactions.
Wolff/SMG sites are clean, clear and easy to execute in making a transaction or finding an answer to a question. With a 24/7 call center staffed with "live" operators, questions and transactions are always handled seamlessly and professionally.
Social networks
Mobile apps with QR code
Email/live chat services
Interactive communications with key markets
Teleservices
TELESERVICES – Live Operators. Personal Interaction.
Wolff/SMG's operations center handles inbound and outbound customer calls across a variety of industries. Customer support and satisfaction are always our top priority and we ensure only the highest level of quality service when dealing with everything from event registration and order fulfillment to credit card processing, lead generation, database management and more.
All Wolff/SMG teleservices are handled in-house, allowing for full-service, live operator customer contact 24/7/365 with complete inbound/outbound support. We control the quality of every aspect of our teleservices from the operators on the phone to when they are available.
Wolff/SMG provides total call center services with analytics reporting performance. Our trained CSR (Customer Service Representatives) handle calls that embrace your company. To the customer/caller, we are your company – and that is a relationship that we embrace and respect, so it is transparent to the caller.
Data Mgmt.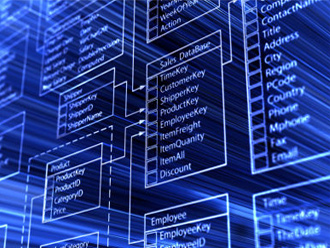 DATABASE MANAGEMENT
Wolff/SMG data management includes data collection and data entry from simple, single purpose programs to complex, multi-functional, comprehensive database management initiatives. All database management is handled on-site, backed up daily and customized for your specific program/needs.
We utilize only secure technology in a completely secure environment, providing you with proactive information and the ability to manage your data quickly and easily. Your downloaded information is also fully secure. Lists, customer information, sales, order management, and other data is perfectly managed. And when your data is to be merged with other databases, Wolff/SMG handles all the details to assure your data is handled safely and effectively.
Rebate/Loyalty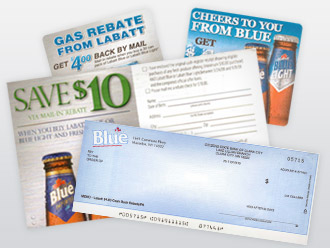 REBATE/LOYALTY
Building brand loyalty is critical to the success of your company – but that is something you already know. How you build that loyalty is what will truly set you apart.
Wolff/SMG is a specialist in rebate/loyalty programs, customized for your needs by design. Rebates need not be just cash – can be products, coupons, information, or other premiums.
Wolff/SMG can assist in executing rebate/loyalty programs through a multiple of services including but not limited to:
Drafting of claim documents
Rules/compliance
Fraud and abuse protection
Call center to answer questions/ E responses
Database development
Specialized reporting (including "flash reports")
Rebate personalization, preparation and mailing
Fulfilling rebate claims fast
Pinpoint funds reconciliation to the penny
Rebates – Online
Mail In
Data Entry
Sweepstakes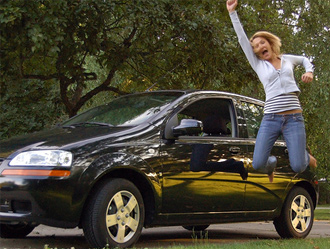 SWEEPSTAKES
Sweepstakes help create awareness and help build a contact/customer list and enhance customer loyalty. However, to assure sweeps programs are legal and simply executed requires an active knowledge of requirements, hands-on experience in preparing and executing sweeps programs and diligent preparation. At Wolff/SMG, our team of experts assist with:
Traditional and online sweeps development
Web development and hosting
Promotional support and logistical assistance
Legal advice counsel
Writing of Official Rules
Bonds, State registrations and insurance (when required)
Winner selection and confirmation
Prize Fulfillment
Database development/execution
Preparing affidavits of eligibility and liability releases
Issuance of IRS 1099 forms/filings
Winner validation
Tax form administration
Cashiering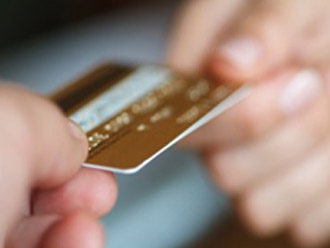 CASHIERING SERVICES
Wolff/SMG offers so much more than everyday customer service. Our online sales and order management can be applied to products, tickets, registrations and general customer care.
With a reliable 24/7 in-house customer service center, our professional team of representatives will assist your customers to execute secure use of their credit card process backed by report processing and documenting services.
Credit Card Processing
Mobil Transactions
Mail In/Check Money Order Cash
Online Payment processing
Safe secure environment
Daily reconciliation of funds processed
Database development/customized to client needs.
Call center/live operator to answer questions
Development of order page with payment alternatives