BENEFITS OF WOLFF
Consider Wolff/SMG your one contact, one accountable resource for all of your direct marketing support service needs…saving you valuable time, money and headaches.
Passion for Service, Significant Savings, Superior Execution
Infrastructure & Systems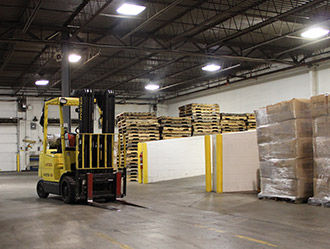 INFRASTRUCTURE & SYSTEMS
Our expansive distribution center is fully equipped with a racked warehouse, 24/7 security, the most advanced technology and an experienced, full-tine team of materials handling and fulfillment experts.
We are equipped with the latest technology, software, operating systems and state-of-the-art tracking management controls. The Wolff/SMG huge distribution facility is staffed with seasoned professionals to provide your company with dependable warehousing transportation and logistics services.
With in-house equipment, software, postal acceptance at our dock and service by a variety of major delivery services, your packages, letters and parcels move quickly from inventory to your customers.
Multiple loading docks
Domestic and foreign shipping
Multiple carriers/US Mail
Downstream mail introduction to NDC/SDN locations
Online tracking
Manifesting
Daily reporting/inventory posting
Pre-sort software
Onsite USPS mail entry acceptance
Mailing list address validation
And so much more
Inventory Management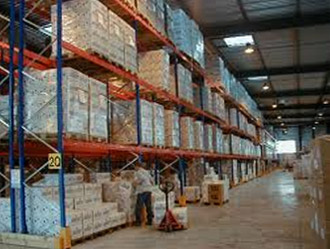 INVENTORY MANAGEMENT
Wolff/SMG uses best practices in the management of your inventory. Inventories are carefully recorded and monitored from receipt to final disposition.
Detailed tracking/legacy records
Usage/activity profiles
Daily updated reports
Weekly receiving/activity reports
Quality inspections throughout
Modern safe/secure constructed facility
Online order tracking throughout
Specialized packaging/testing
Auto/manual systems
Automated postage/address validation systems
Database Management Systems
Wolff/SMG database management includes data collection and data entry to the most comprehensive database management initiative. All database management is handled on-site, backed up daily and customized for your specific program/needs. We utilize only the most secure technology in a completely secure environment, providing you with proactive information and the ability to manage your data quickly and easily.
Measuring & Reporting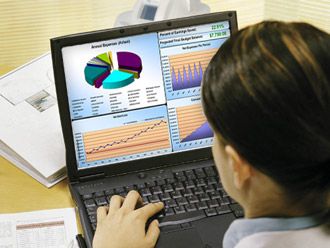 MEASURING & REPORTING
Return on Investment (ROI) is an important element of measuring an event's success and is a key element in the Wolff/SMG event management process. Wolff/SMG is intensely focused on ensuring the proper management, measurement and reporting your marketing campaigns.
Line item budgets
Expectations vs. execution
Event assessment/update
Quantitative/qualitative analysis
Check-out scans
Online and offline reporting
ROI Analysis documentation
Documentation/Imaging
Custom reporting requirements
And More!
Field Merchandising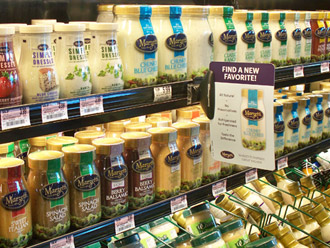 MERCHANDISING
Our promotional expertise, teams of local field merchandisers and venue alliances can execute custom in store/on-site promotional support programs that meet your goals, expectations, budget, schedule and parameters.
Sampling Team
We know how to eliminate field disasters. With customized programs, on-site staffing, specialized packaging, individual or volume sampling, mail/one-to-one distribution, online initiatives, gift bags and more, the Wolff/SMG sampling program options are expansive and tailored to your needs.
Our in-house sampling team performs all activities, including warehousing, shipping/tracking information; assembly packaging, shipping and more. We offer flexible volume requirements and always personalized service.
With extensive management and development expertise that focus on strategic and executional elements in a broad array of venues, the Wolff/SMG sampling team knows how to best assist you in executing critical sampling programs for single or multiple products.
Logistics Specialists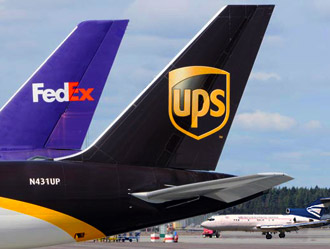 LOGISTICS SPECIALISTS
Our logistics team works closely with each client to assure that deliveries of products are prompt and cost-effective. The Wolff/SMG dedicated headquarters and operations facility offers an expansive distribution facility equipped with state-of-the-art tracking management controls technology that ensures reliability and puts you in control!
As one of our clients observed, "There are a lot of companies that can label an item, but few who know how best to mail it!" The Wolff/SMG staff specialized in postal regulations, compliance, mail efficiencies and postal rate efficiencies. Wolff/SMG also is a USPS Business Alliance Partner offering expedited access to the Postal service to get fast answers and speed items to their destinations while saving budget dollars in postage.

Our award-winning mail services include addressing, insertion, pre-sorting, tracking and much more. Wolff/SMG offers the technology, expertise, relationships and focus you need to help you do more for less. Whether mailing from our desk or "downstream" mail introduction, Wolff/SMG's people, technology and experience go to work for you to make things happen as planned while saving money…BIG money!
Event Specialists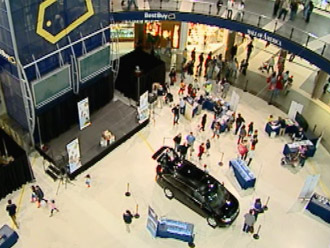 EVENT SPECIALISTS
Wolff/SMG is a specialist in all aspects of event logistics from planning, preparation and venue selection to event management, execution, staffing and entertainment. Events, by nature, are major undertakings that require sometimes hundreds of hours of careful coordination.
Successful, strategic and creative plans require proven expertise in management and execution of events. Wolff/SMG has decades of hands-on experience in providing event services including venue selection and planning, staffing, operations/execution, budget management, ROI/measurement and more.