Website Order Fulfillment Experts
Every time an order is placed, the customer expects delivery excellence. Whether you sell just one product or thousands, Wolff/SMG has the scalable platform and skilled, attentive team you can trust to fulfill your orders and keep customers happy. We have the tools, resources, and industry experts to get your e-commerce and web orders processed on time, every time.
Your Business is Our Business
You take pride in your product and Wolff/SMG staff know that to your customers we're not a third party - we're a direct extension of your brand. We ensure that all website orders are carefully prepared, packaged, and shipped to best reflect you and your business.
The size and shape of your products is key to determining the most ideal and affordable fulfillment solution for you. We pride ourselves on being able to accommodate a wide variety of business needs. From traditional merchandise like wearables, home goods, and health & beauty products to magazines and catalogs, kits, special offer purchases, samples, and more - Wolff/SMG caters to a wide variety of businesses.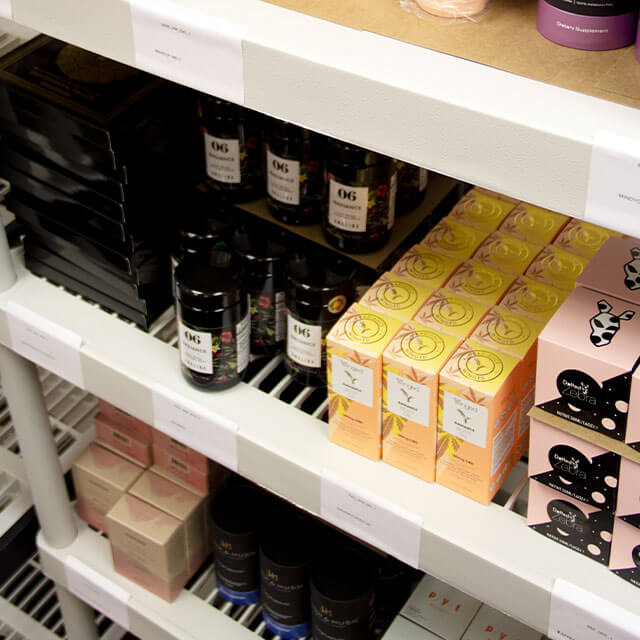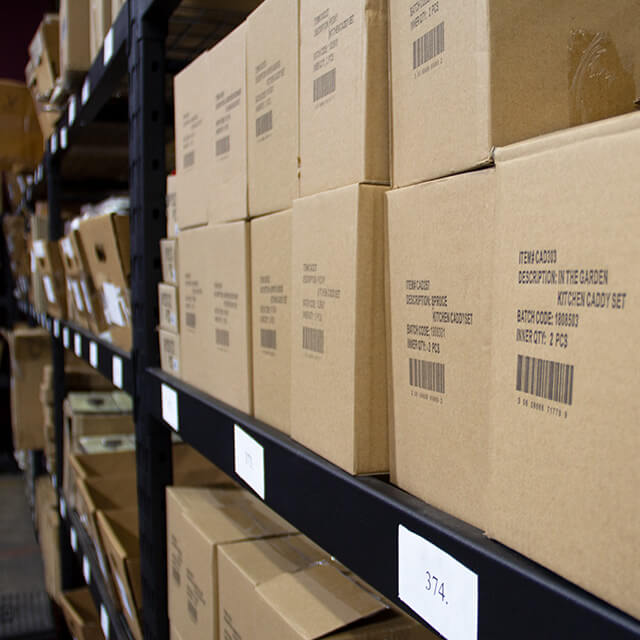 By taking advantage of outsourcing your website order fulfillment, you get a flexible partner, space, and resources that can scale with you as you grow. You no longer have to worry about shelf space, inventory, or, worse yet, being stuck with a lease for an expensive space you can't staff and might not need.
What's more, you can rest assured your orders will be packed by skilled professionals who specialize in fulfillment. For 99% of businesses, this will be both faster and cheaper than trying to do your own e-commerce or website order fulfillment in-house. Wolff/SMG offers the technology, resources, experience, people, process, and passion to best serve your business.
See how Wolff/SMG's website order fulfillment experts can help keep your customers coming back for more.
No matter which major online platform you do business with, Wolff/SMG is able to expertly process your website orders. We have years of experience working with all industry leaders, including Shopify, WooCommerce, PayPal, BigCommerce, NetSuite, and more.
Not only does Wolff/SMG handle initial fulfillment, but we also take care of processing returns and handling all aspects of return management. Whether we need to process the return of an unwanted order or switch out items for another product, Wolff/SMG is equipped to handle all aspects of website order fulfillment with ease. At Wolff/SMG, we understand our job isn't done until the client is satisfied.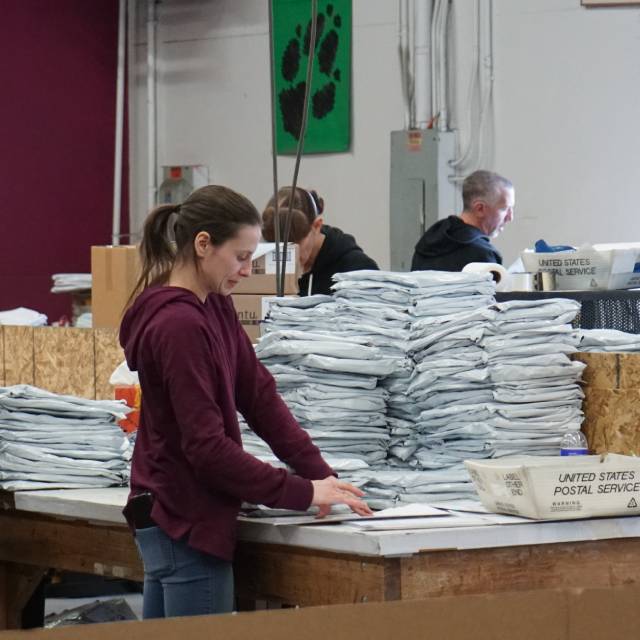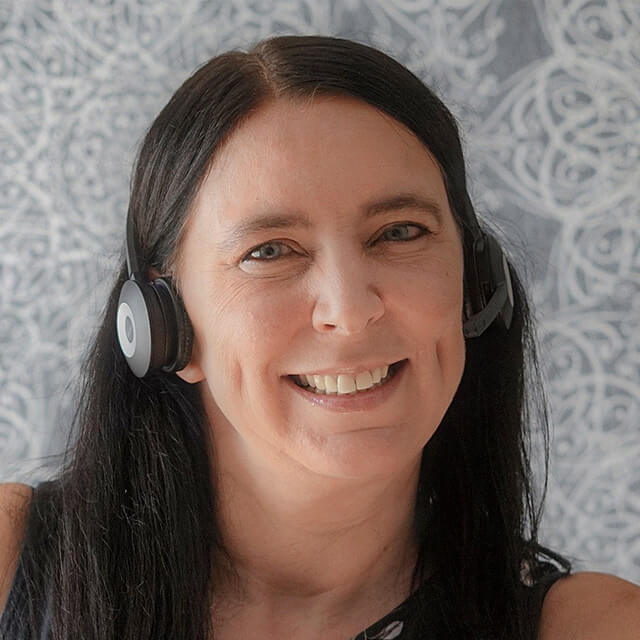 With Wolff/SMG you receive personalized service and access to the people who are doing the work, ensuring all answers are clear and prompt. Because all e-commerce and web orders are fulfilled by operators especially adept with picking and packing goods for customers just like you, we guarantee your products will be handled with thought and care. All aspects of the customer experience taken into account and executed perfectly.
The staff at Wolff/SMG are trained and ready to handle:
▪ Customer interface - email, live, and chat
▪ Order entry and order management - including tracking
▪ Clear activity reporting and analytics for process efficiency
▪ Technology to provide instant access to information
▪ In-house shipping points with all carriers
▪ Order processing within hours of receipt
▪ Expansive resources - large warehouse facility, in-house customer service, and a call center with live, trained staff
Not only do we handle the physical order packaging process, we also provide detailed reports on activity, volume, and subjects addressed. This means that you're able to stay up-to-date on available products and get quick insights into high-performing items so there's never a lull in order processing.
We're here to help your business run smoothly, and data is the easiest way to see the big picture of your company's productivity. Our reporting is based on a customized operating system that provides instant details on costs, inventory, status, postage costs, process investments, budget reconciliation, and more. Get information as you need it.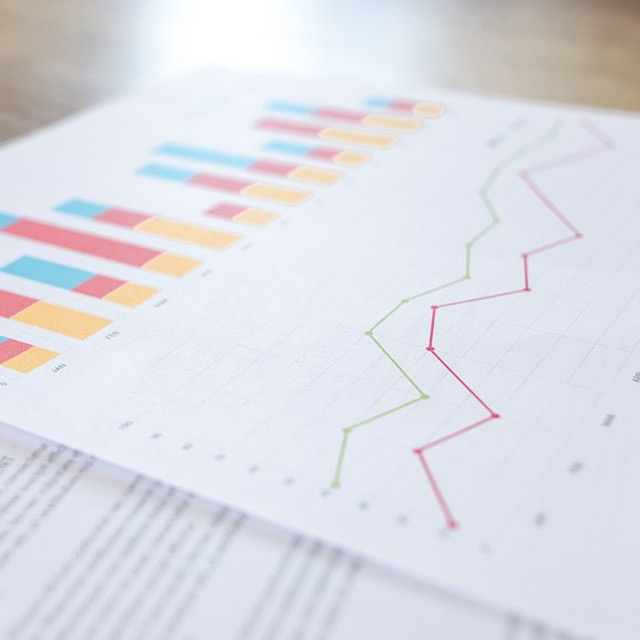 From customer inquiry to product delivery, see how Wolff/SMG's order fulfillment experts can help make every order a reflection of your business.
Smarter Shipping with Wolff/SMG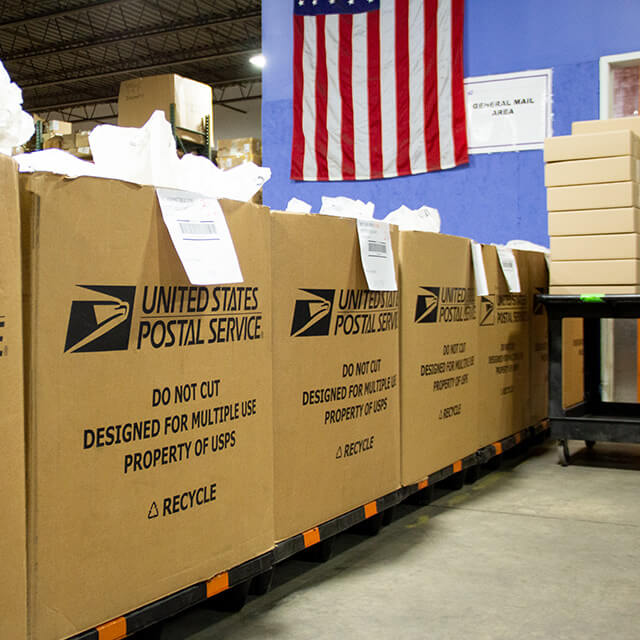 Our position as a certified USPS Business Alliance Partner helps ensure you're getting all possible benefits when it comes to service excellence. This includes financial efficiency, hassle avoidance, and streamlined delivery while providing immediate access to relevant information (signatures, tracking, etc.). Get your shipment directly from inventory immediately into the postal system, right from our docks.
Wolff/SMG knows how to pack for efficiency, watching out for carrier access charges, DIM weight charges, residential delivery charges, delivery day charges, and more. We know the shipping/mailing classifications, available discounts, and parameters in order to return savings to each client by shipping correctly. We also ensure every order is sent with the ideal carrier, whether it be USPS, FedEx, UPS, LTL, or any other regional service. This helps ensure you're getting the best value and your customer gets a reliable, trackable delivery.
When it comes to inventory management, it's important knowing what, exactly, is in your inventory. Clear, accurate inventory reports are available on your schedule - receivings are posted daily and inventory used is allocated daily, letting you know what you have in stock to better manage your business operations.
If Wolff/SMG is handling customer service, our operators have live inventory reports at their desktops so that customers get the answers to their questions in one call. And with in-house shipping systems, tracking information is quickly available to the customer nearly instantly as the order is shipped. When you or your customer need information, personal service is available from a Wolff/SMG staff member - usually on the same call - without call backs or delays.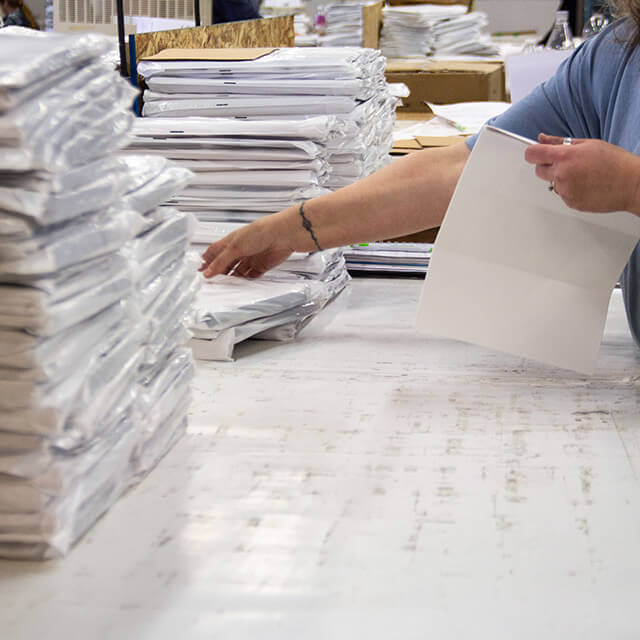 Ready to take your website operations to the next level?
Get a free consultation & see how Wolff/SMG's order fulfillment services will deliver for you.